Meet Tickey. She was born in 1984 and nearly made it to the Guiness Book of World Records.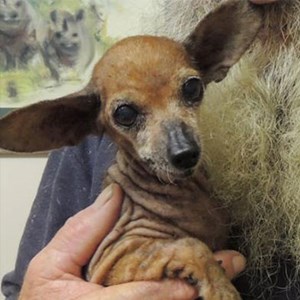 Meet Tickey
We found out about her in 2013 and at the time was 28 years old and was born in 1984. Des Pistorius, a well-known local hero in the Kloof area, inherited her in 1987 and she was still full of life all these years later. She kept in shape by being taken for regular walks and loved eating her Hill's food.
The oldest recorded dog in the Guinness Book of World Records was 28 but is no longer alive. There was no record of Tickey's birth which didn't make it an official world record, but we're still very proud of this senior lady.