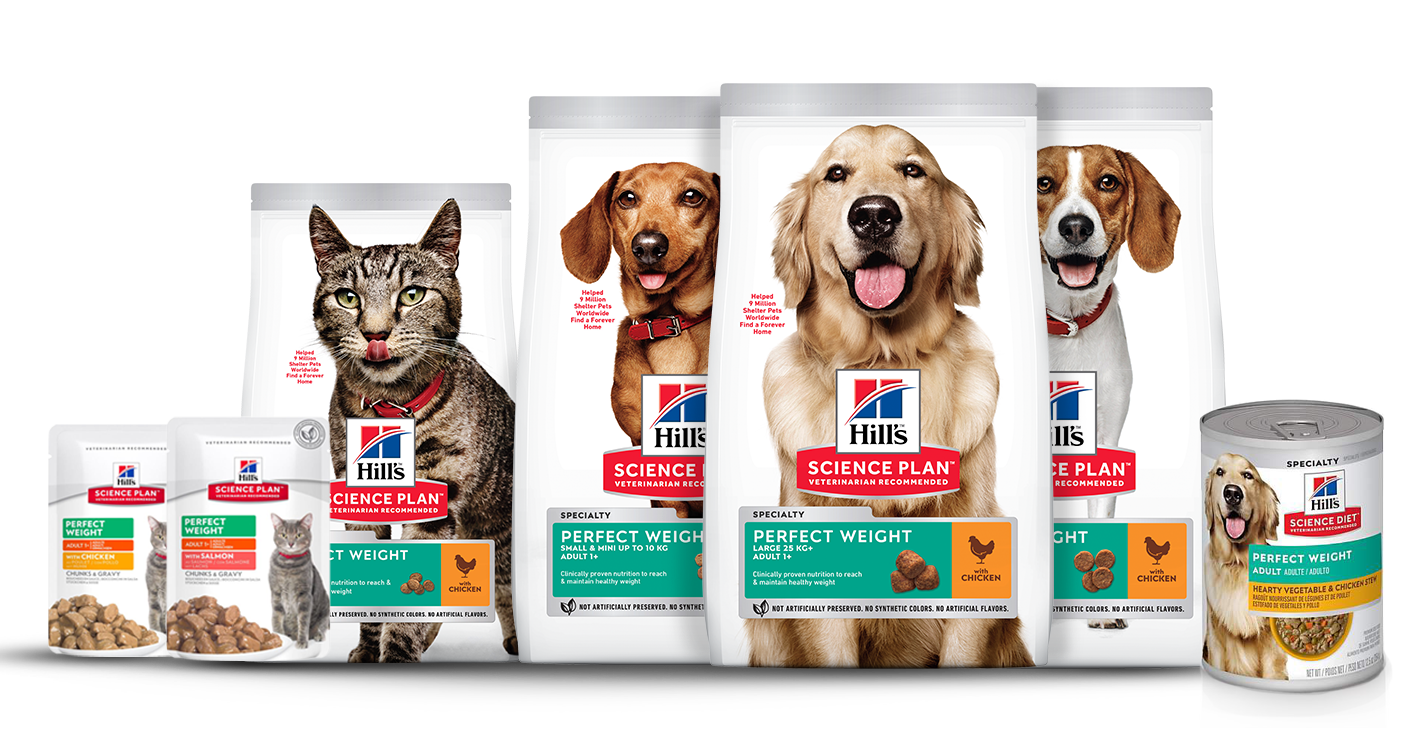 An easier, more effective way to keep weight off
Keeping your pet at a healthy weight is vital and can lead to a longer, happier life. Even a little extra weight can have huge health implications.
Overweight pets live shorter lives, and as little as 20% excess body weight can increase a pet's risk of significant health problems2, including arthritis, breathing problems, diabetes, urinary conditions, skin problems, heart disease and cancer. 
Some pets are more at risk of weight gain:
Less active pets - too many calories and not enough exercise
Older pets - need less calories as they are usually less active
Neutered pets - while it's the responsible thing to do, the procedure alters pets' metabolism
Some breeds like Labradors, Beagles, Dachshunds and all cats
How do I know if my pet is overweight?
Visible signs that your pet may be overweight include not being able to feel their ribs anymore; loss of a discernible waist; pads of fat around their neck and base of their tail; a 'waddle' rather than a 'walk'; difficulty playing; lagging on walks, overheating; shortness of breath and bad temper.
How it works
Science Plan Perfect Weight is a clinically proven way to reach & maintain a healthy weight for a longer, happier life.
Created using our years of expertise in therapeutic weight management with a blend of natural ingredients which work uniquely to:
Spark metabolism and help burn calories
Prevent excess energy from being stored as fat
An easier, more effective way to keep weight off
No deprivation. No guilt. Satisfaction guaranteed
No added artificial preservatives, flavours or colour
Giving your pets more chance to enjoy active family play and making them less likely to have weight related health problems later in life.
Suitable for:
Neutered cats and dogs, pets that are less active and breeds that are prone to weight gain
Can be fed to the whole pet family from 1 year onwards.